Fans Will Get First VR Taste of Super Bowl LI
FOX Sports, through its FOX Sports Lab initiative, is delivering on its ongoing investment in production technology and its effort to team with technology leaders with a first-of-its kind Super Bowl LI project that gives viewers a truly unique field-of-vision perspective of the most watched sporting event of the year.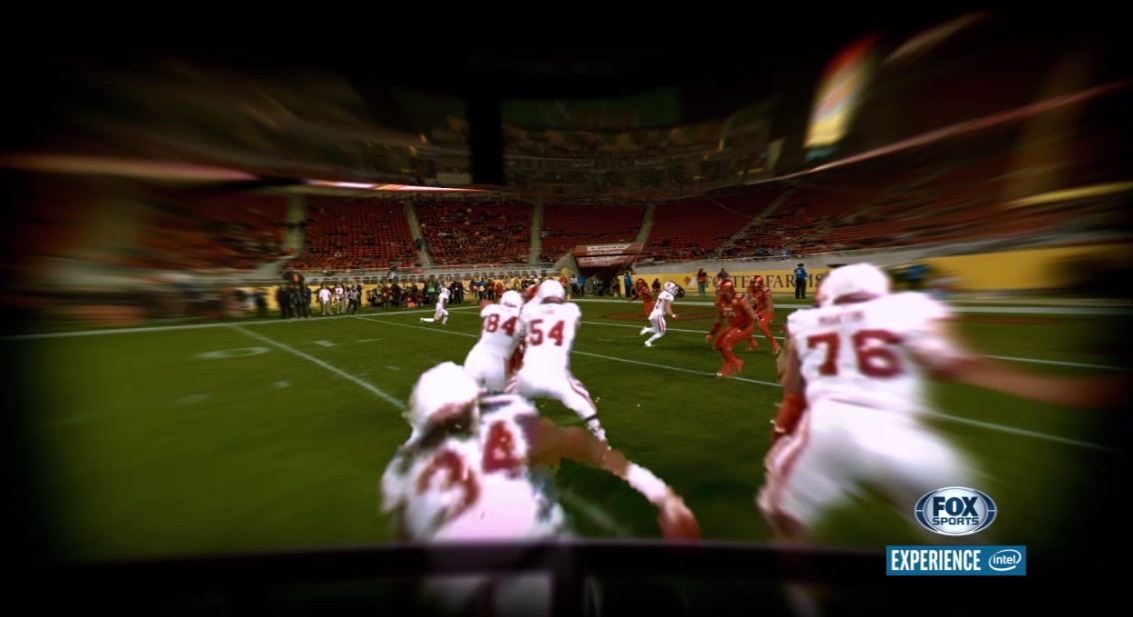 Using technology provided by Intel, FOX Sports introduces the "Be the Player" enhancement, a feature that displays a POV perspective from any player on the field without ever having a physical camera attached to the player.
"We tasked Intel to push their amazing Intel 360 Replay technology to the limit of what it could do, using their array of cameras circling the stadium to synthesize a player's view on the field," said Michael Davies, FOX Sports SVP of Field & Technical Operations. "The cameras, backed up by a huge bank of Intel computing power, allow a moment to be recreated in 3D space, so that a 'virtual camera' can be placed at the player's eye line -- not unlike how limitless camera views can be created in video games.
"From the beginning, seeing and breaking down the play from the player's point of view is the undiscovered country of sports broadcasting," Davies added. This broadcast enhancement is like no other -- it literally brings the audience down to the viewpoint of the player at the critical decision-making moment. What other choices did he have? Was his sight blocked? It all looks much different from field level, and can assist our announcers in describing what actually happened on the field."
The FOX Sports Super Bowl LI production effort includes more Super Motion and 4K cameras than ever before, and will use three production trucks and more than 30 cameras to deliver more than 20 hours of programming a day from Discovery Green in Houston, in addition to 70-plus cameras at NRG Stadium covering the game.
"We, as broadcasters, are always trying to provide the viewer with something they've never seen before," said Zac Fields, FOX Sports SVP Graphic Technology and Innovation. "With this new 'Be the Player' technology, it is now achievable and we are incredibly excited to debut this at the Super Bowl on FOX."
Fans can watch using the Fox Sports VR app, either with a headset or just straight from a smartphone.