E3 2018 VR Games Roundup
By Casey Hawkins
Each of the major press conferences from this year's E3 gaming convention in Los Angeles has come and gone, but this year's show featured a good mix of VR games ranging from near-AAA quality to small scale indie titles. Here's a roundup of everything that was announced this week.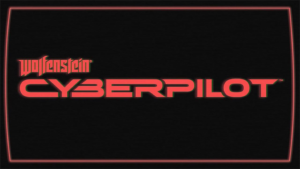 Wolfenstein: Cyberpilot
Few gameplay details are known about Bethesda's VR spin-off of their recently resurgent Wolfenstein series, but players will assume the role of a hacker who has the ability to take control of Nazi war machines and turn them against their masters. The game will release in 2019 for Playstation VR, HTC Vive, and Oculus.
Elder Scrolls: Blades
Free-to-play on iPhone, iPad and Android, Elder Scrolls: Blades is a brand new installment in the legendary RPG franchise built from the ground up for mobile, and Bethesda says that they plan to bring it to VR in the future as well. VR gameplay was not shown at E3, and it is unknown whether or not the VR version will be released alongside the mobile version this fall, but this could be the sprawling, open world RPG that VR fans have been craving.
Prey Typhon Hunter VR
Prey Typhon Hunter VR is a VR-compatible expansion for last year's first-person shooter Prey that is described essentially as a game of hide and seek. The game will support up to six players, with five controlling "mimics," creatures that can imitate everyday objects, and the other having to find them aboard the mysterious Talos I spaceship. The seeker wins by using pistols and wrenches scattered across the map to take out the mimics, but the mimics can win by either outlasting the seeker in the allotted time or overwhelming and defeating him. Typhon Hunter will also support a standalone single player experience in which players will be able to freely explore Talos I in VR.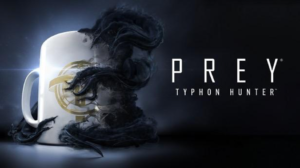 Transference
Published by Ubisoft and developed by SpectreVision, a creative studio co-founded by Elijah Wood, Transference is a psychological thriller that tasks players with uncovering the dark secrets surrounding a troubled scientist and his family as they navigate through memories and try to piece their complicated history together. The game releases this fall on HTC Vive, Oculus Rift and Playstation VR.
Déraciné
FromSoftware is renowned for its hardcore RPGs like Dark Souls, but Déraciné appears to be a dramatic departure for the studio as its first foray into VR. The story follows a young schoolgirl who somehow summons a mysterious spirit, which is controlled by the player, and you must prove your existence to the other students in order to save them from an unknown danger. Déraciné will be available on Playstation VR later this year.
Stormland
As far as open-world VR games go, Stormland could be the most impressive looking one yet. Co-developed by Insomniac Games and Oculus Studios, Stormland puts you in the role of an android who was destroyed by an entity called the Tempest, and you must travel across the open map and find the pieces needed to rebuild yourself and save the rest of the androids. Although primarily a single player experience, the game will also support co-op, and it is due for release sometime in 2019.
Ghost Giant
Ghost Giant from Zoink Games follows the story of Louis, a boy in a small town who spends most of his time tending to his family's sunflower farm with his mother, and as a result, he is extremely lonely. You control a ghost who Louis meets early in the game, and as his companion, you follow Louis wherever he goes and can interact with the environment in the charming town of Sancourt by lifting furniture, vehicles, trees and even entire buildings to see what's happening inside. Apart from its minimalistic gameplay elements, Ghost Giant is primarily a commentary on how to be a supportive friend in a lighthearted setting.
Tetris Effect
Not only is Tetris Effect a fresh twist for this iconic series, its very name has a hidden meaning. The "Tetris Effect" is a scientific phenomenon which explains that people who play Tetris for extended periods of time might begin to see images from the game in everyday life, whether it's when they're out and about or falling asleep. This version seeks to emphasize the addictive quality of these games with its bright, bursting visuals and vibrant sound, and it will also come with Playstation VR support when it releases for Playstation 4 this fall.
Trover Saves the Universe
Fans of Rick and Morty will undoubtedly love this new VR adventure being written and voiced by series creator Justin Roiland and developed by Squanch Games. Trover Saves the Universe is a platformer which follows a purple creature named Trover who must, for unknown reasons, journey through various worlds in order to find a crystal, and he is sure to encounter numerous strange Rick and Morty-esque creatures along the way in what promises to be a hilarious experience clocking in at over four hours for Playstation VR in early 2019.
Beat Saber
Ever wanted to make your own beats by slashing them with a lightsaber? Beat Saber for Playstation VR allows you to do just that with its fresh take on the rhythm gaming genre. This game is already available for PC, but developer Hyperbolic Magnetism announced at E3 that the game will be coming to Playstation and will make full use of the PSVR motion controls, although its specific release date hasn't been confirmed yet.
Casey Hawkins is a recent graduate of Hendrix College, and now a full-time writer and editor at VR Voice.